Linen Quilt "Stacked 2"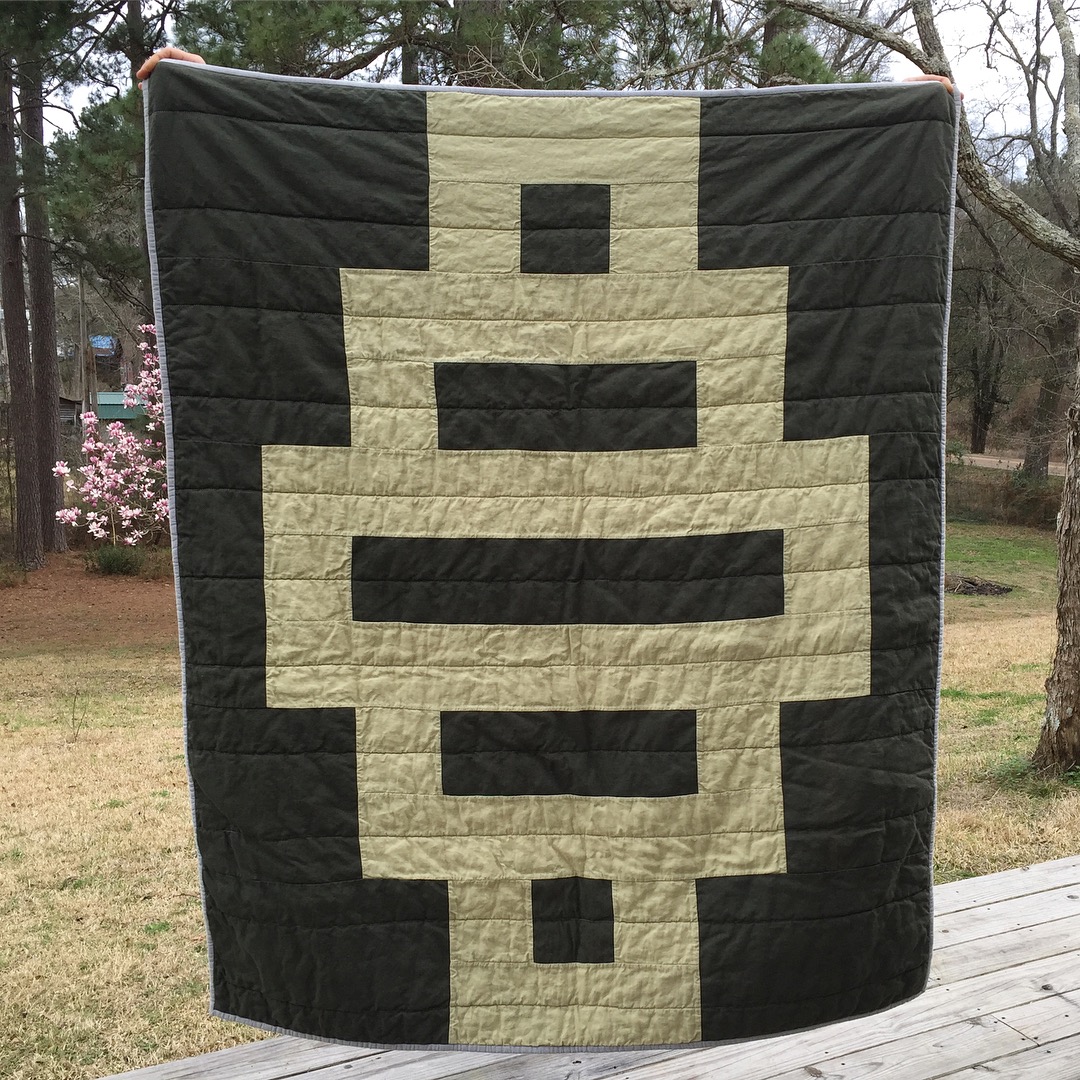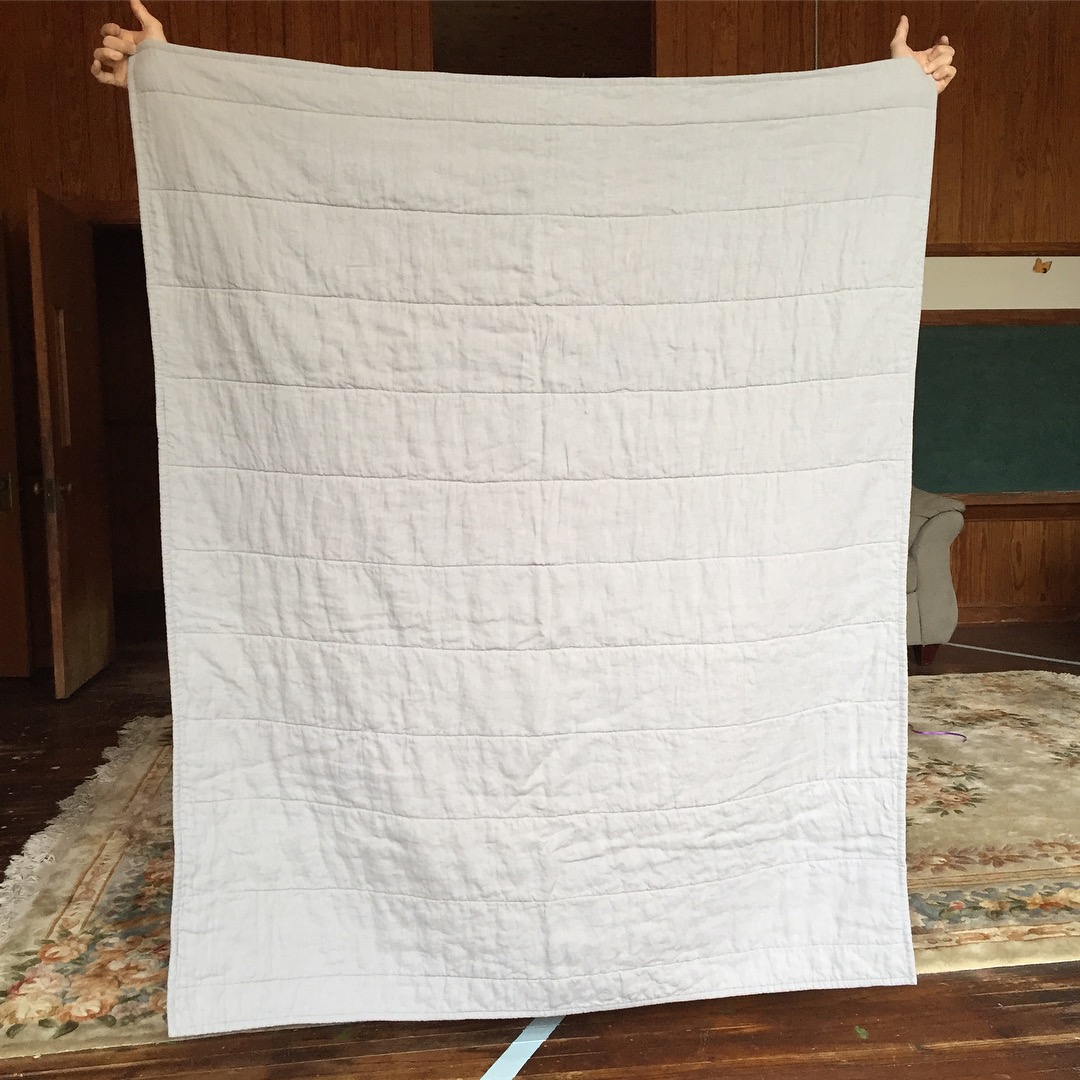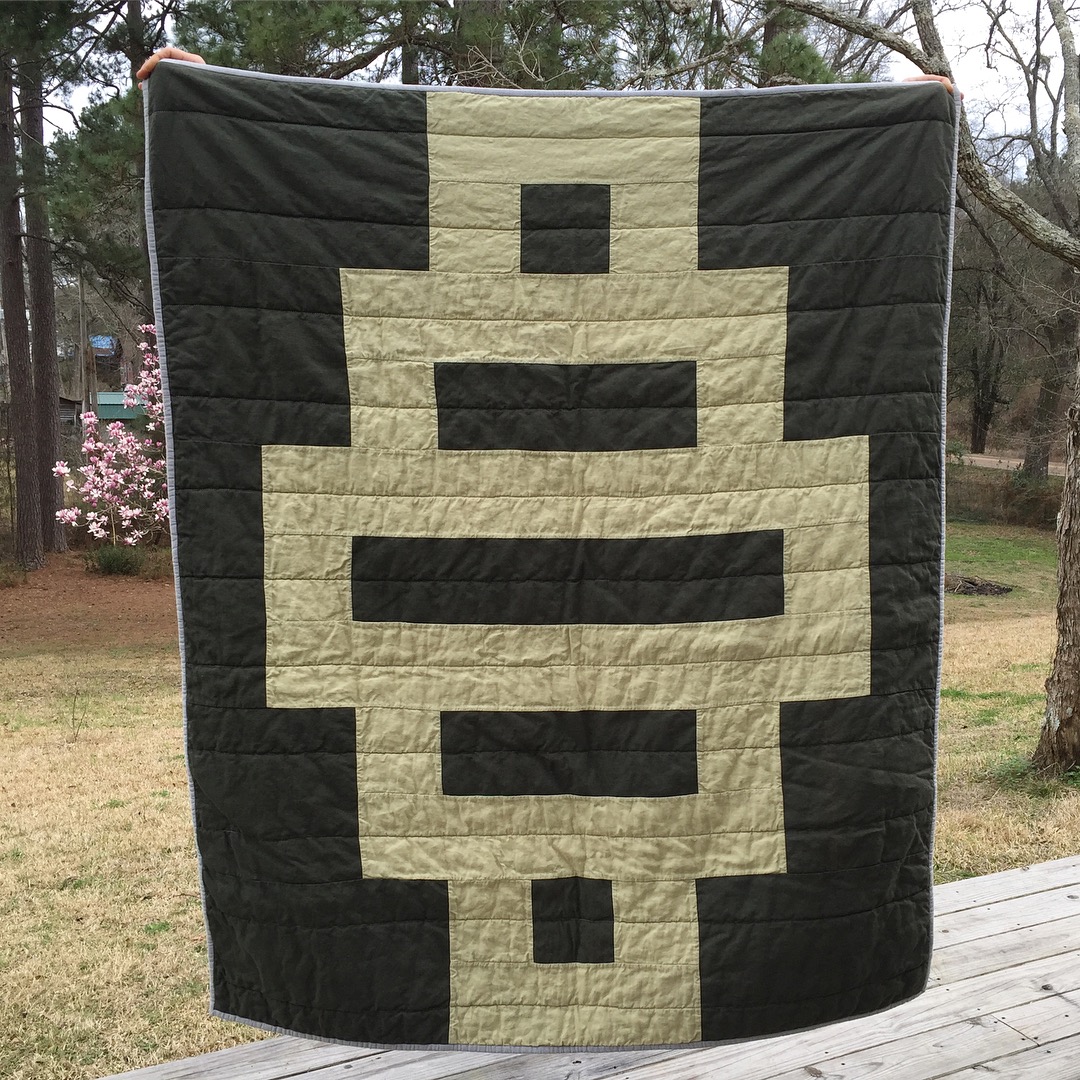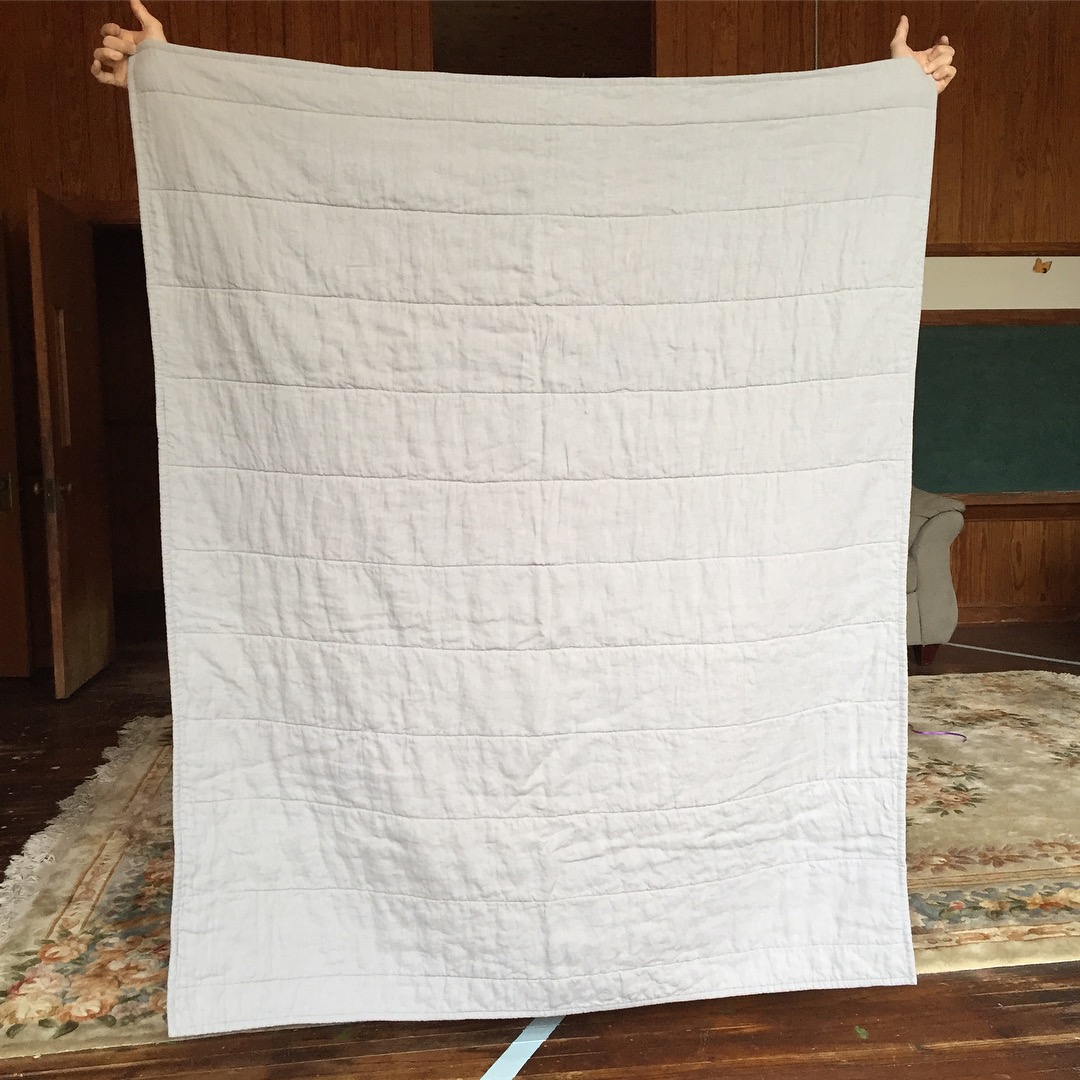 sold out
Linen Quilt "Stacked 2"
100% linen front pieced from light and dark green fabric, and a pale tan back. Wool batting. Throw sized, approximately 54" wide by 66" long.
The top of this quilt is 21 pieces of Italian linen in two shades of green. The back is one piece of Ukrainian pale tan linen. I made this quilt, and its partner 'Stacked 1' in an attempt to make something simple with a bold design. But I still hand sewed the binding on the back, because that's really how it's supposed to be done...
The throw-size is great for use on the couch, in a chair, or for a child's bed or crib. The pairing of linen fabric and wool batting makes for a quilt that is warm in the winter, but cool to the touch in the summer. This linen is slightly heavier, but as with all linen, it will only get softer and silkier with age and use.
This quilt can be machine washed on gentle using a mild, non-alkaline soap, and machine dried on low or medium to damp dry. The wool and linen will last longer if not fully dried in the dryer, but rather letting it air dry on a line or simply thrown over a couch or chair.
One of a kind, made by Peter Horjus at the Crosby Schoolhouse.