Indigo Dyed Linen Scarf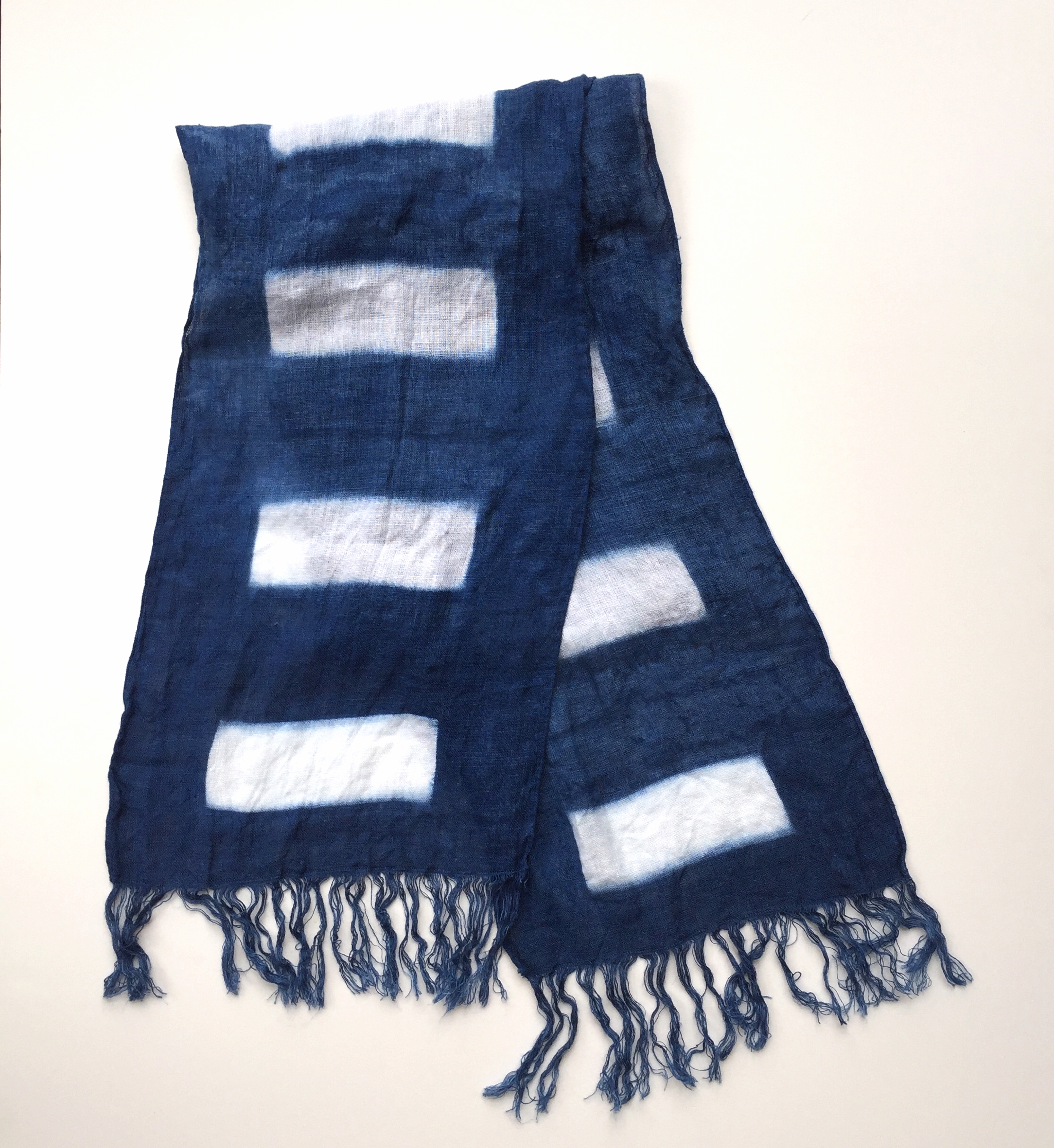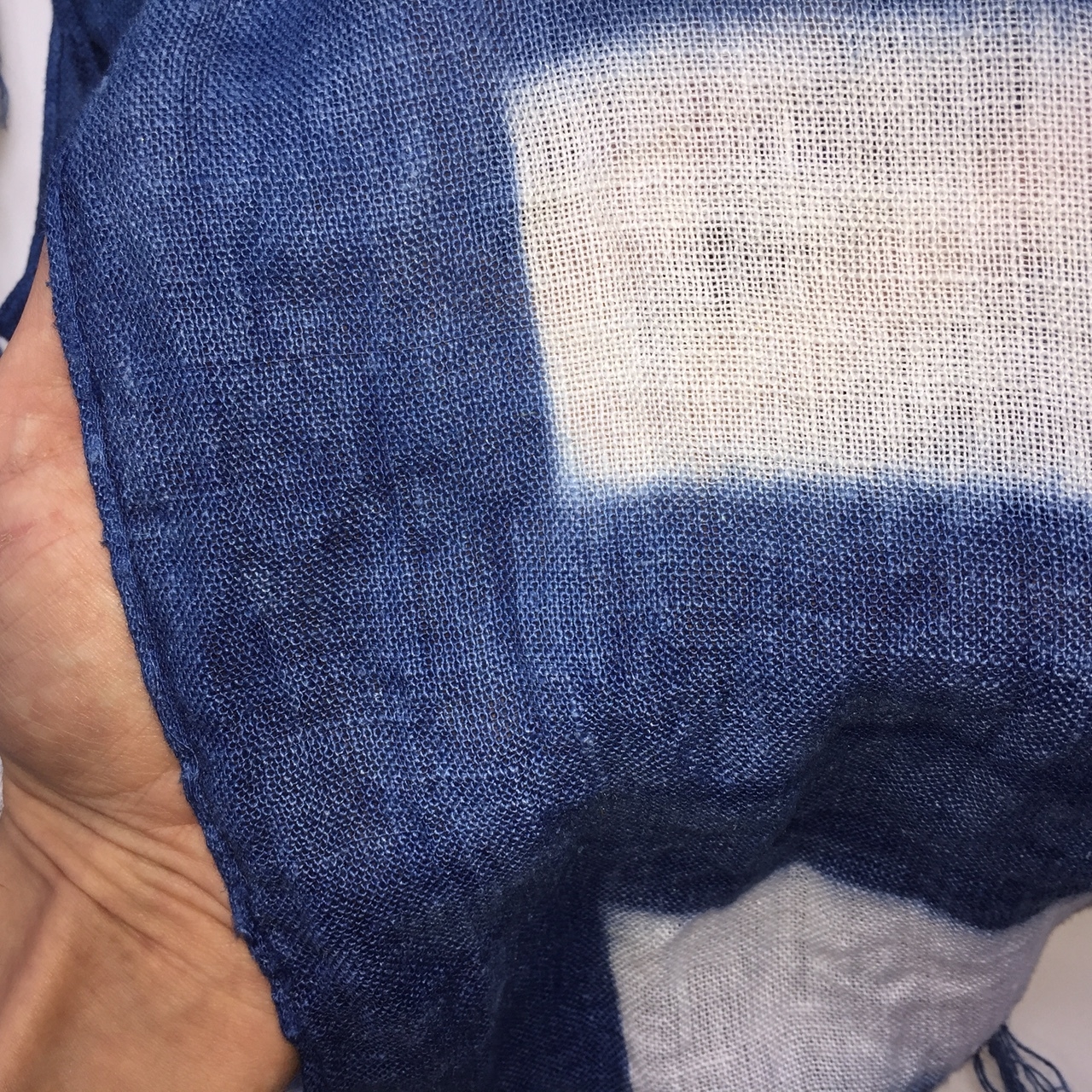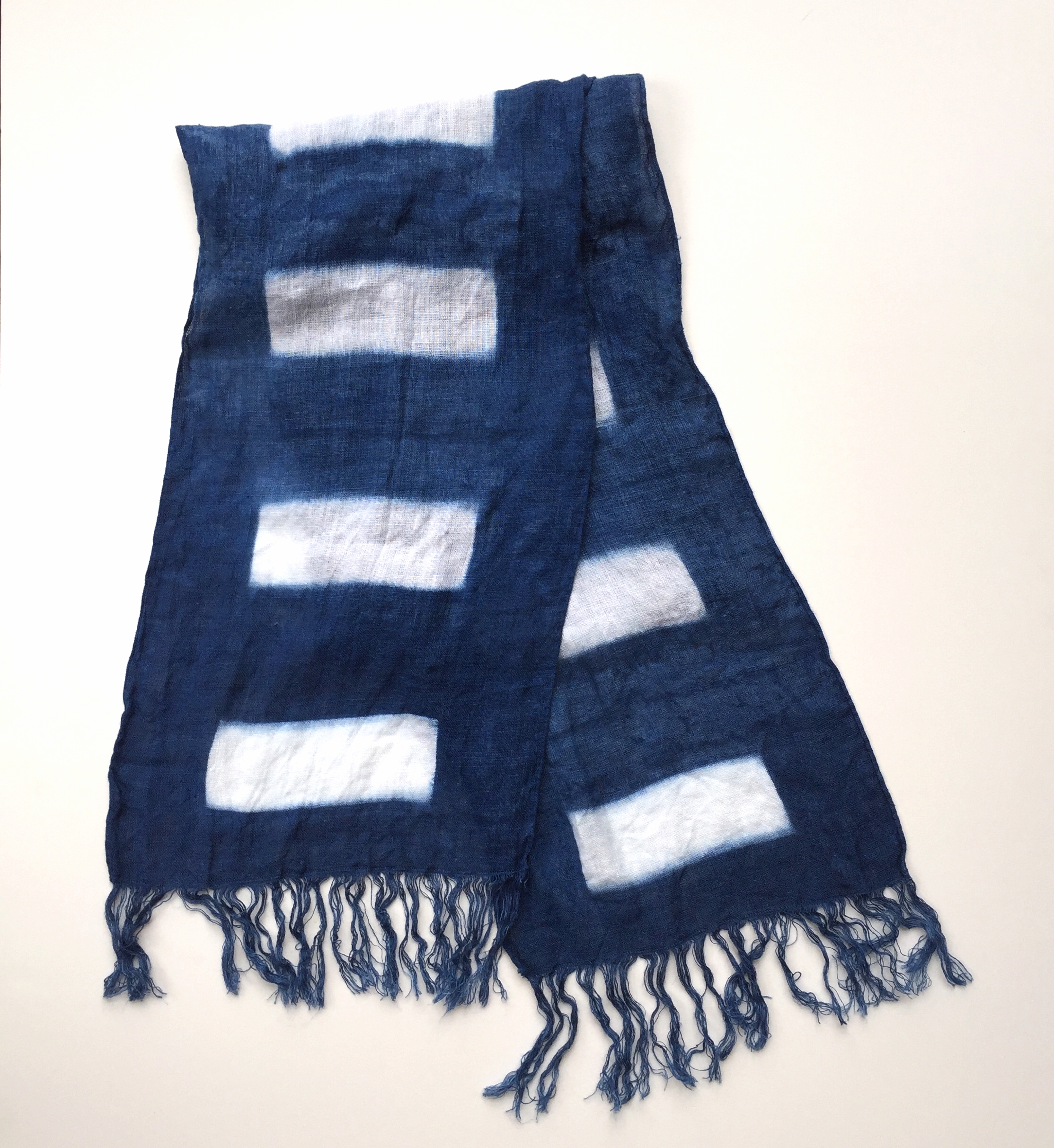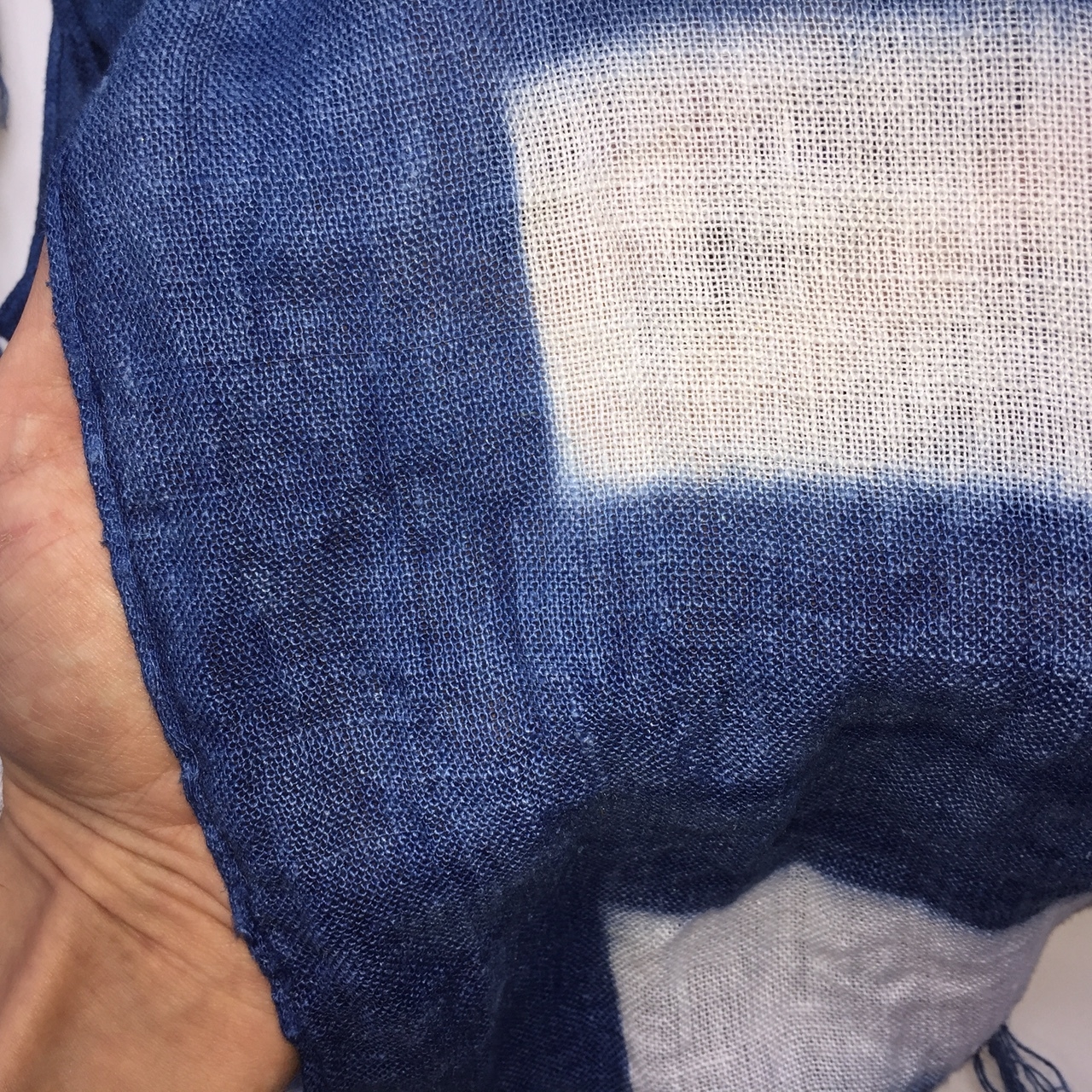 Indigo Dyed Linen Scarf
100% linen. Lightweight gauze, soft texture. Hemmed edges, Stitch secured frayed ends. Hand dyed in indigo with block resist. approximately 14" wide by nearly 9 feet long. Made by Peter.
This 100% linen unisex scarf is handcrafted and dyed. Each one is first cut, hems are stitched along each long side, and the ends frayed with a stitched hold to prevent unraveling. Each scarf is then individually hand dyed using natural indigo, yielding small variations of color and pattern in each unique scarf. The pattern is created using block-resist techniques, which is simply wooden blocks and clamps used to prevent the dye from reaching certain areas of the fabric. The fabric is a lightweight gauze weave. Each scarf has been machine washed three times, boiled twice, and dipped several times in the indigo dye vat, which yields a soft flowing fabric that will only grow softer with time and use.
At almost 9 feet long and a bit over 12 inches wide, the material is sufficient to wrap around your neck once, letting the ends hang to show off the design and color, or it can be wrapped around your neck several times without it being too bulky. The frayed ends, about 3" in length, are sewn in place to prevent unraveling with use and washing.
The indigo dye is color fast, though may naturally fade over time with use, much like a pair of faithful jeans. May be machine washed on gentle with a neutral soap (add some white vinegar to the wash to reduce fading if you desire) and allow to air dry. May be ironed for a more formal look.