Linen Quilt "Interrupted"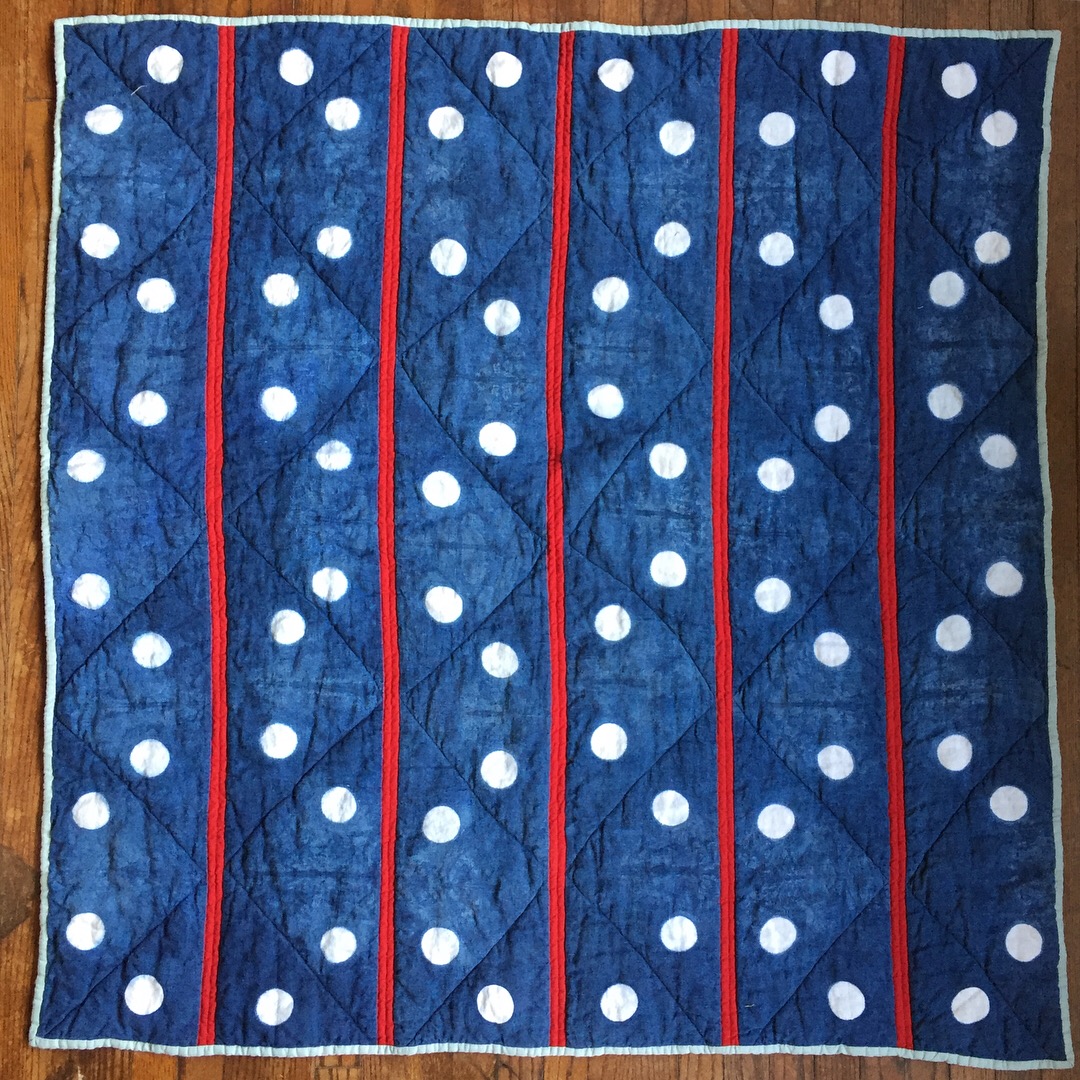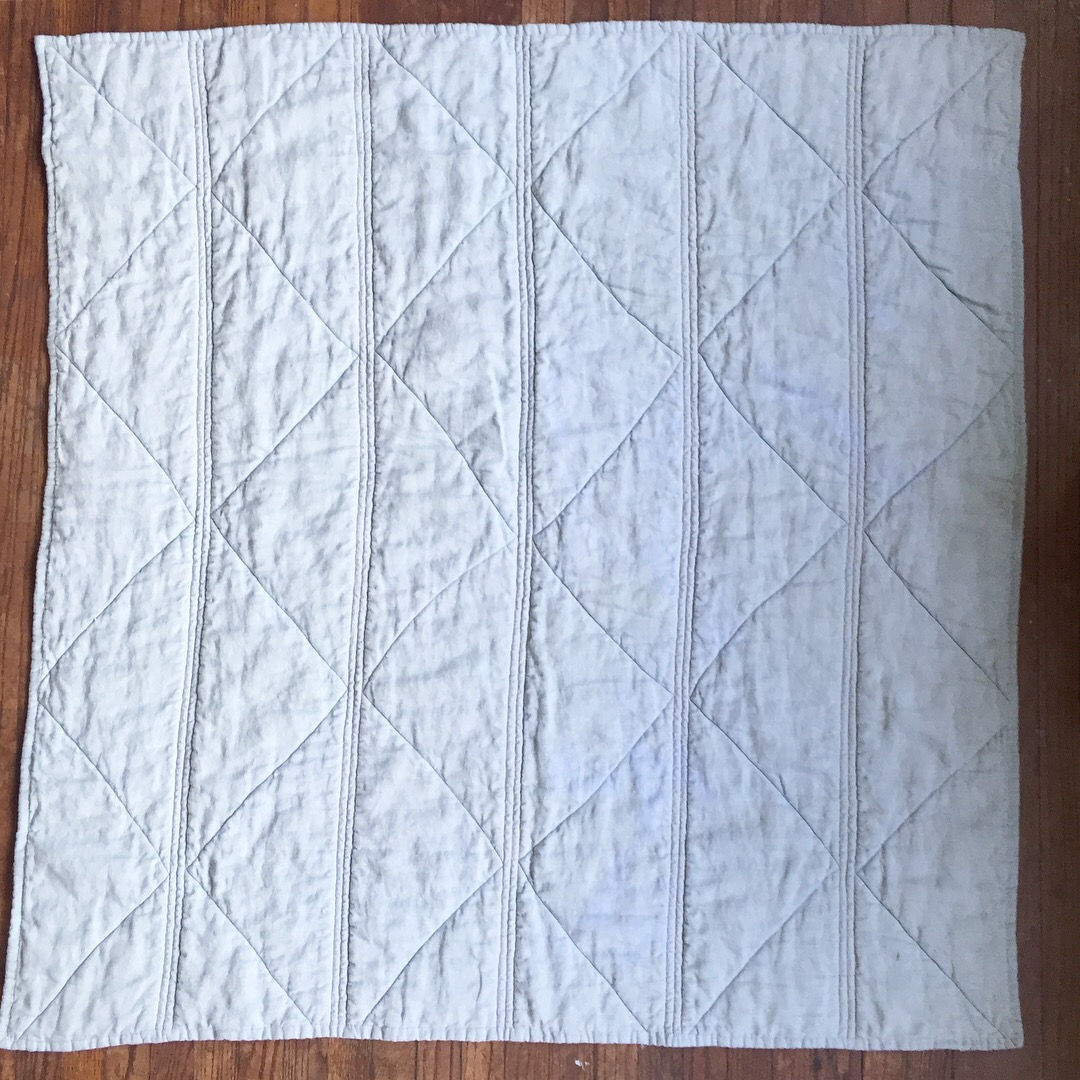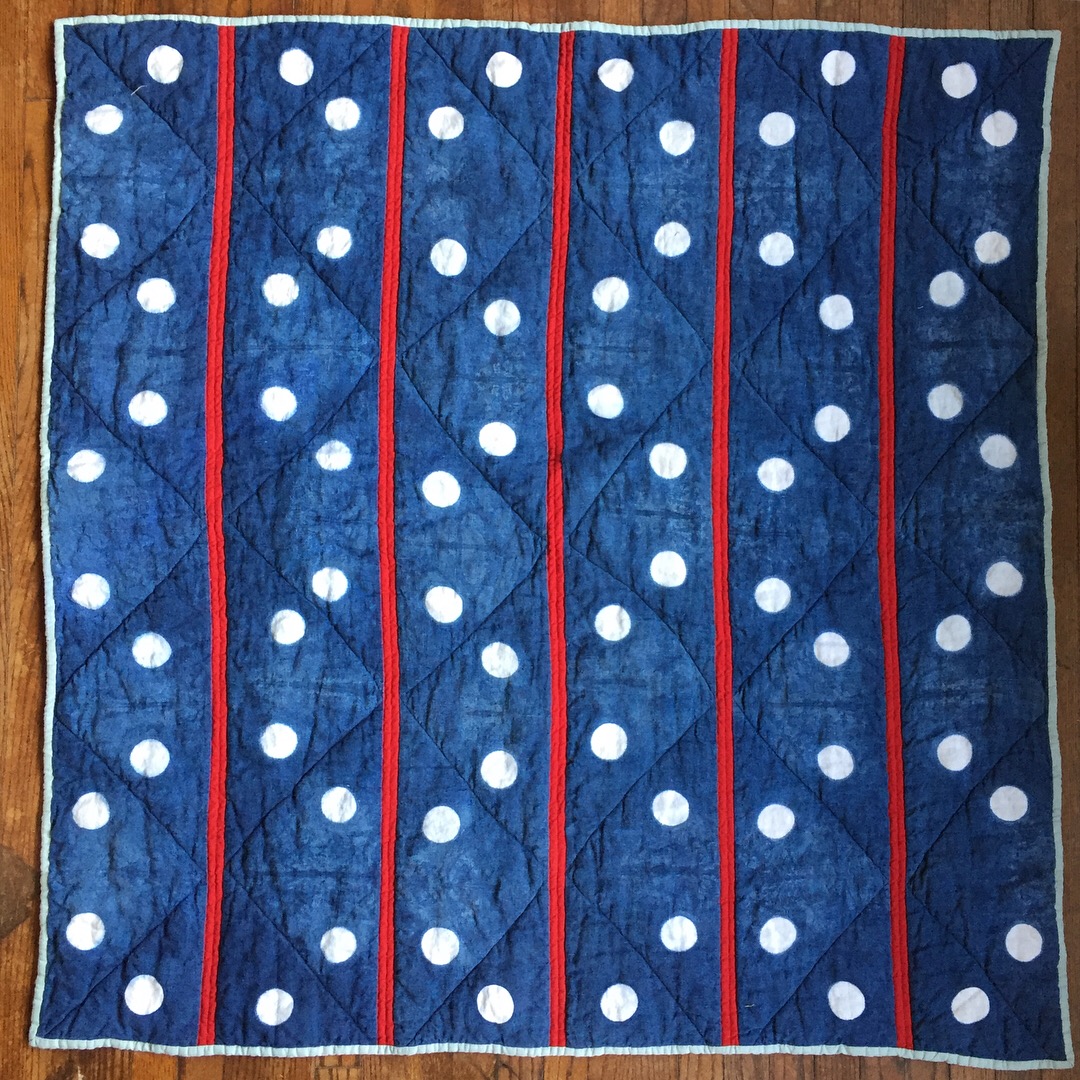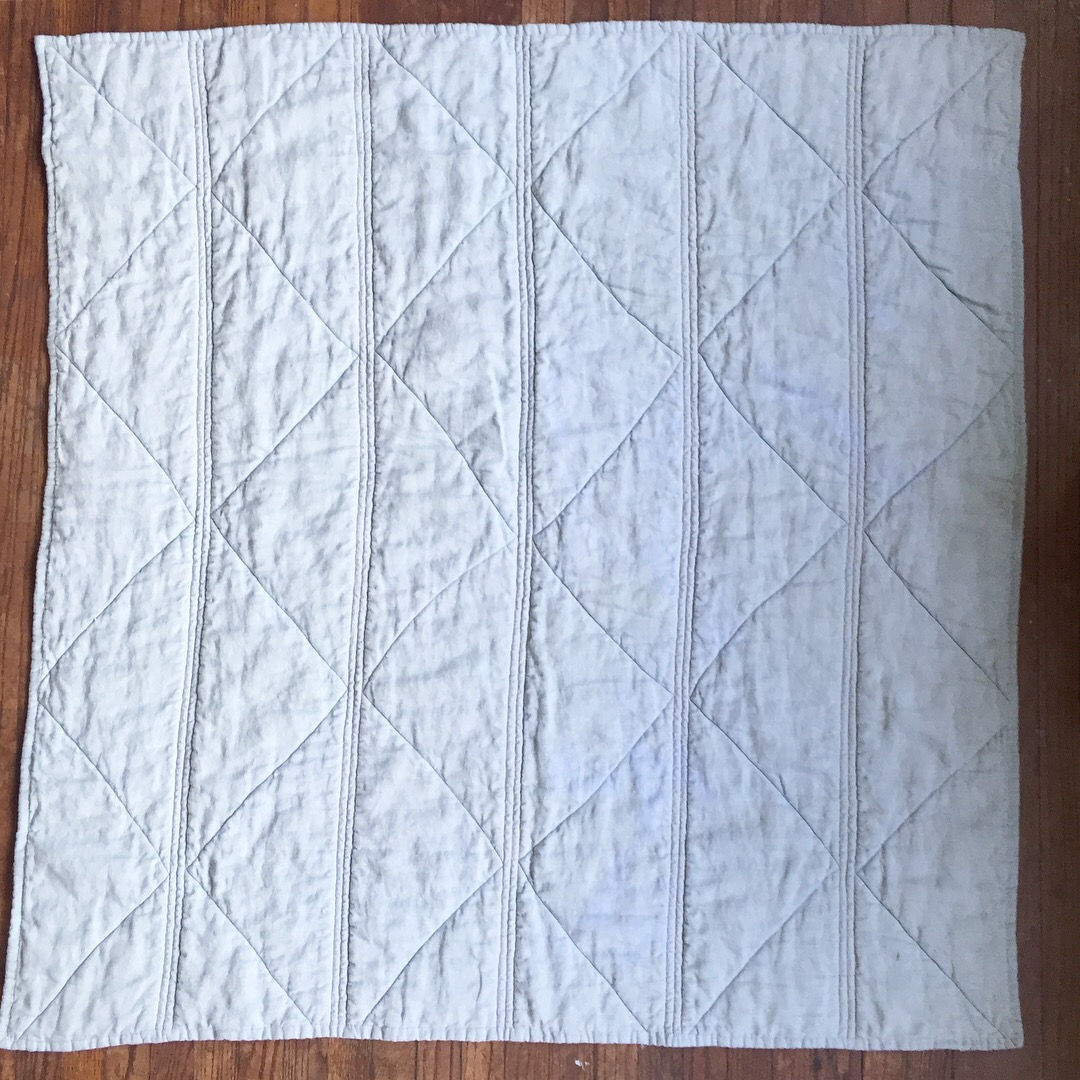 Linen Quilt "Interrupted"
100% linen, hand-dyed with natural indigo using a clamp-resist (shibori) technique. Pale green linen back and binding. Wool batting. Throw-size, approximately 5 feet square.
The top is made from 6 panels of indigo-dyed linen, and 5 small panels of red linen. The dying technique yields lighter and darker triangles, which was used to create the pattern in the quilt. It's reminiscent of a pieced quilt of triangles. The pale green linen binding matches the linen backing, the binding in hand-sewn to the back.
This throw-sized quilt is perfect for a chair or sofa, for for a child's bed or crib. The pairing of linen fabric and wool batting makes for a quilt that is warm in the winter, but cool to the touch in the summer. This linen is reasonably soft, and will get softer and silkier with age and use.
This quilt can be machine washed on gentle using a mild, non-alkaline soap, and machine dried on low or medium to damp dry. The wool and linen will last longer if not fully dried in the dryer, but rather letting it air dry on a line or simply thrown over a couch or chair.
This quilt, with its bold patterns from afar and small variations in the stitching and dying visible up close, can also be displayed on a wall as an object of art. A hanging sleeve will be sewn on the back at no extra charge at the request of the client.
One of a kind, made by Peter Horjus at the Crosby Schoolhouse.